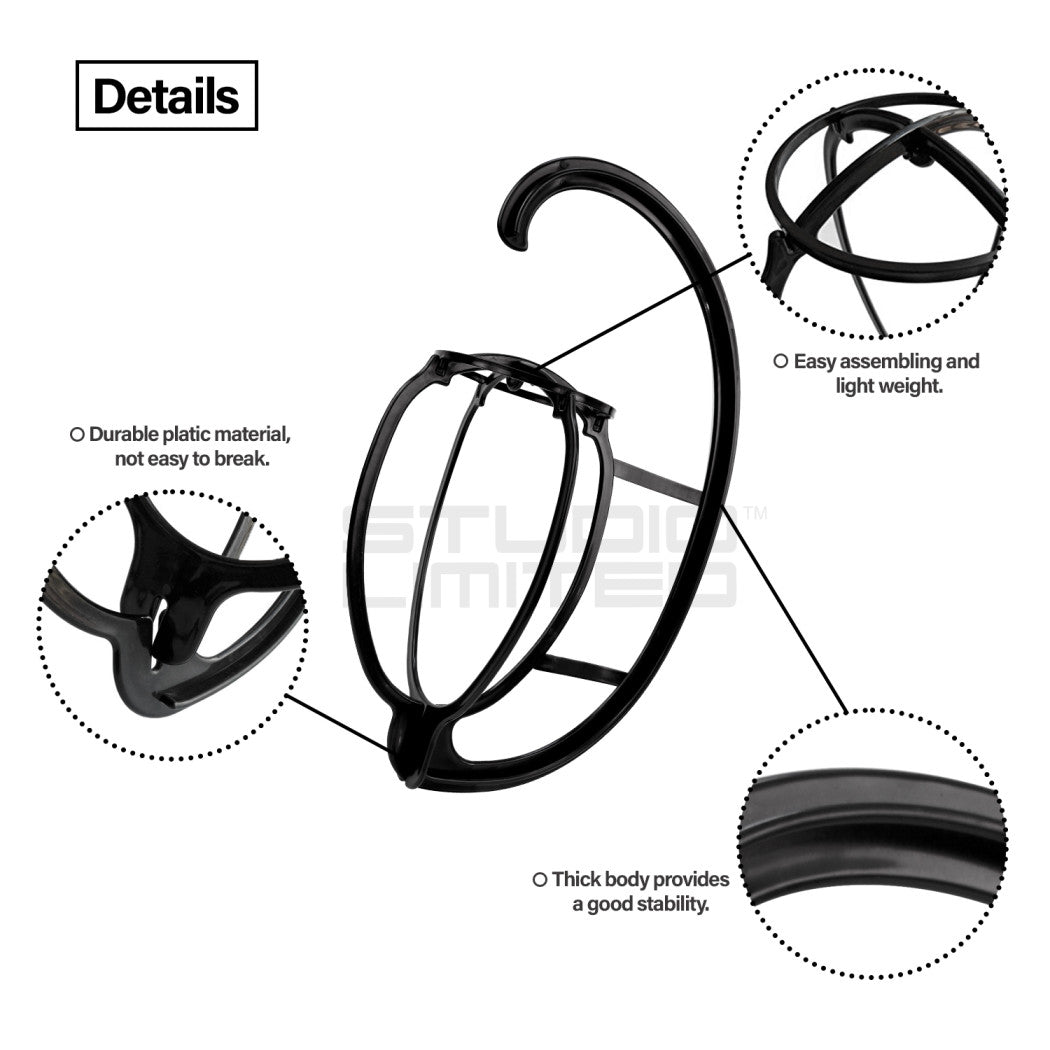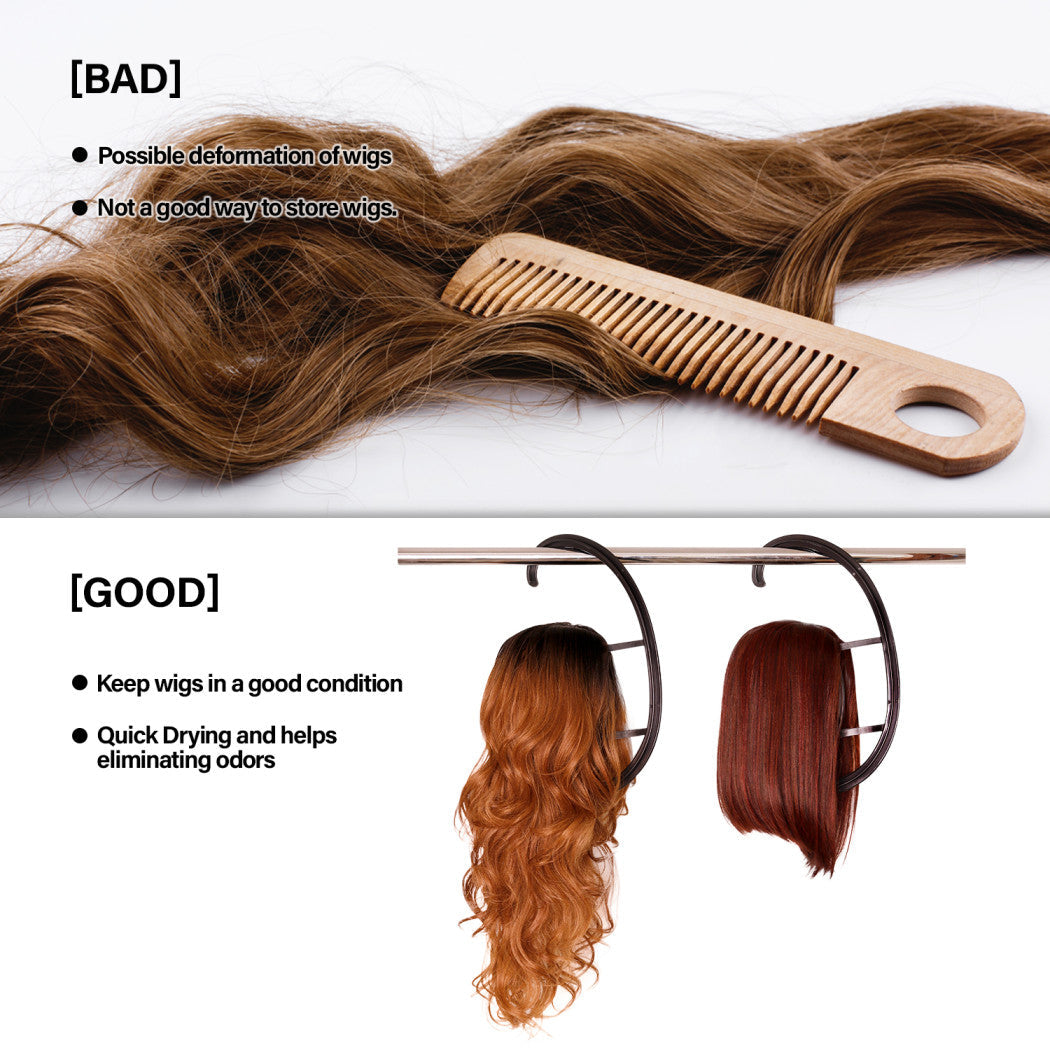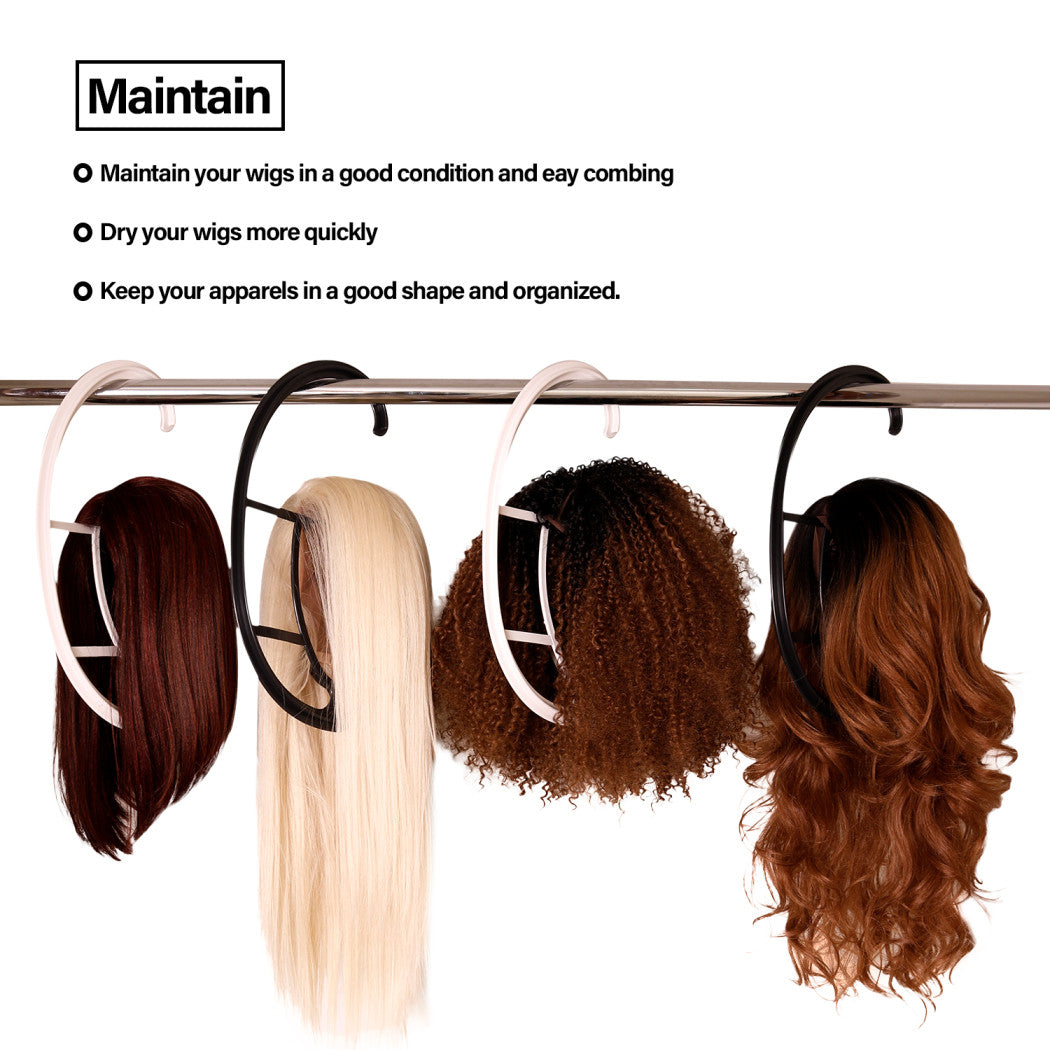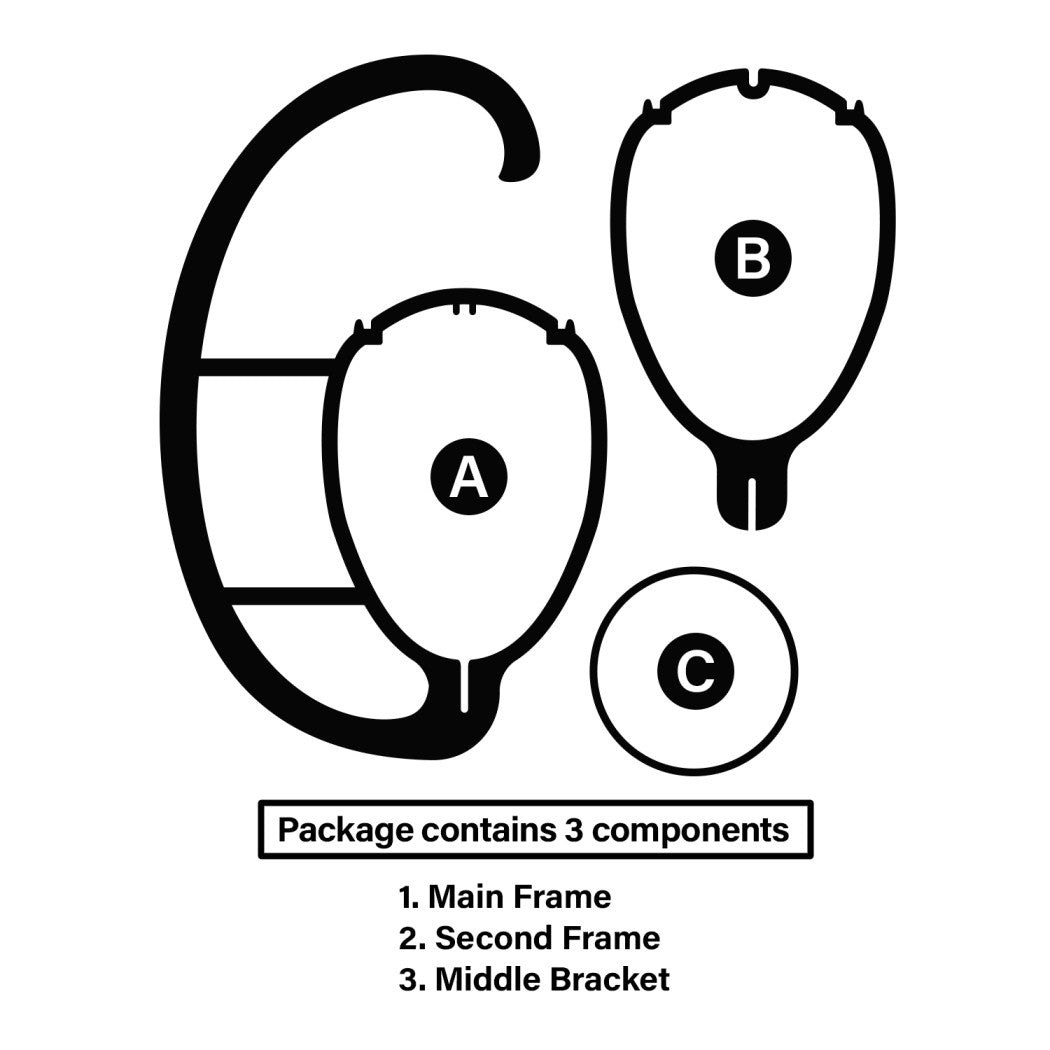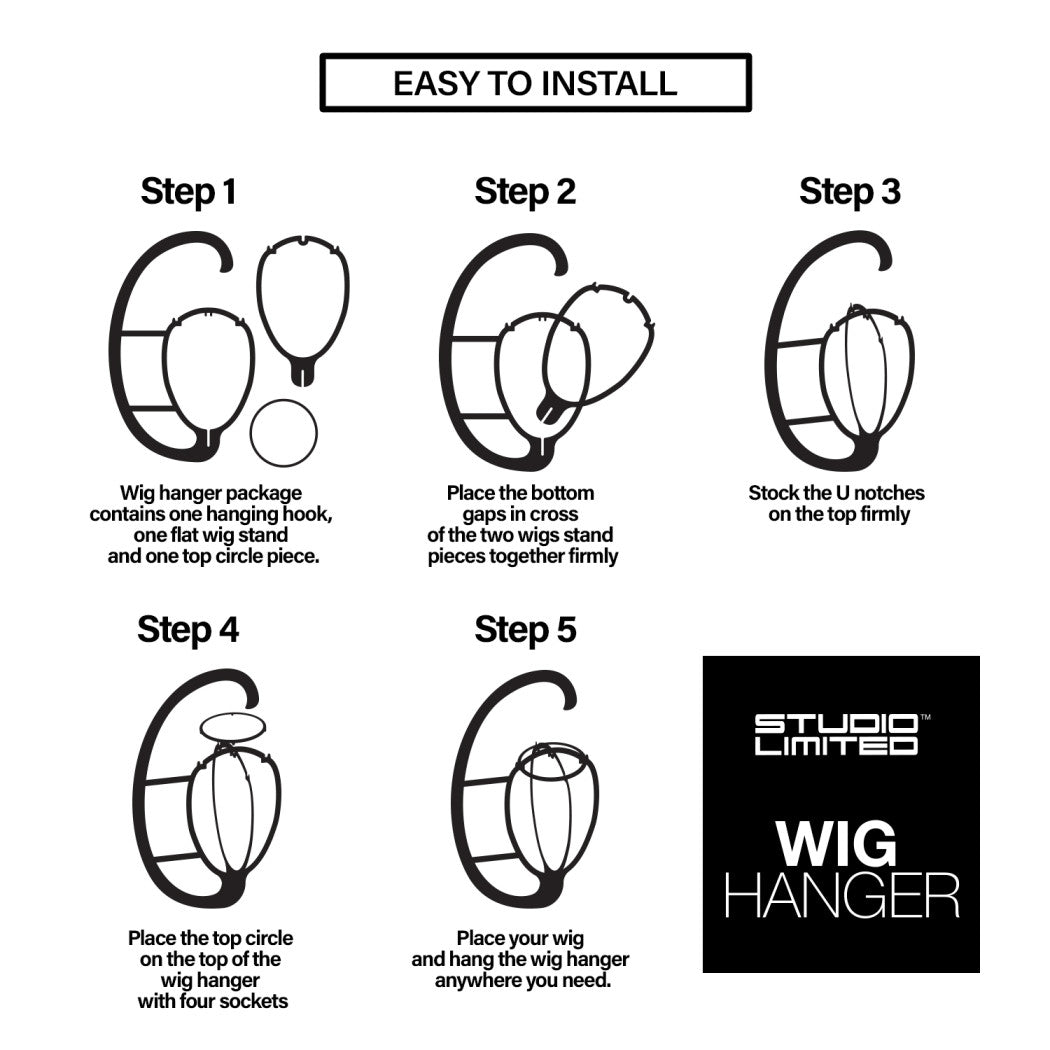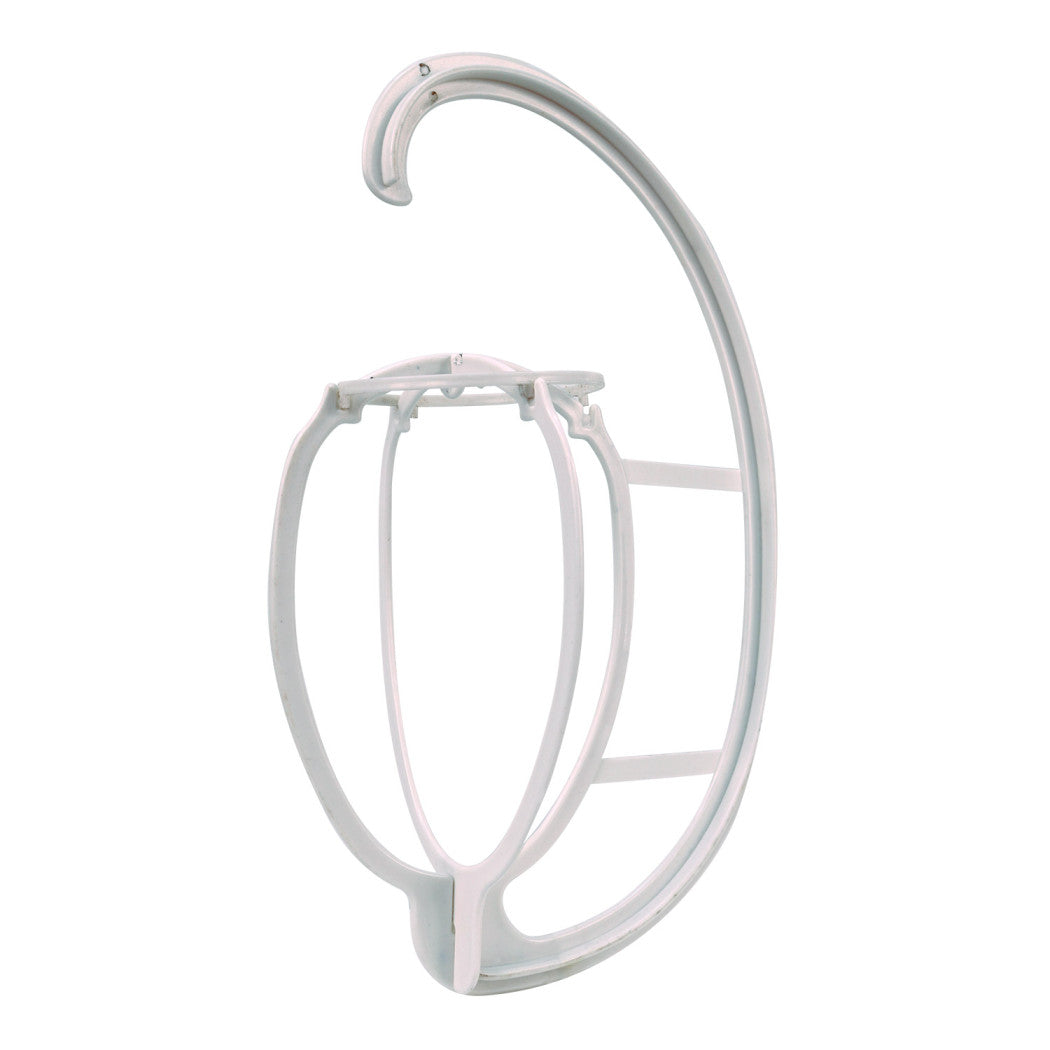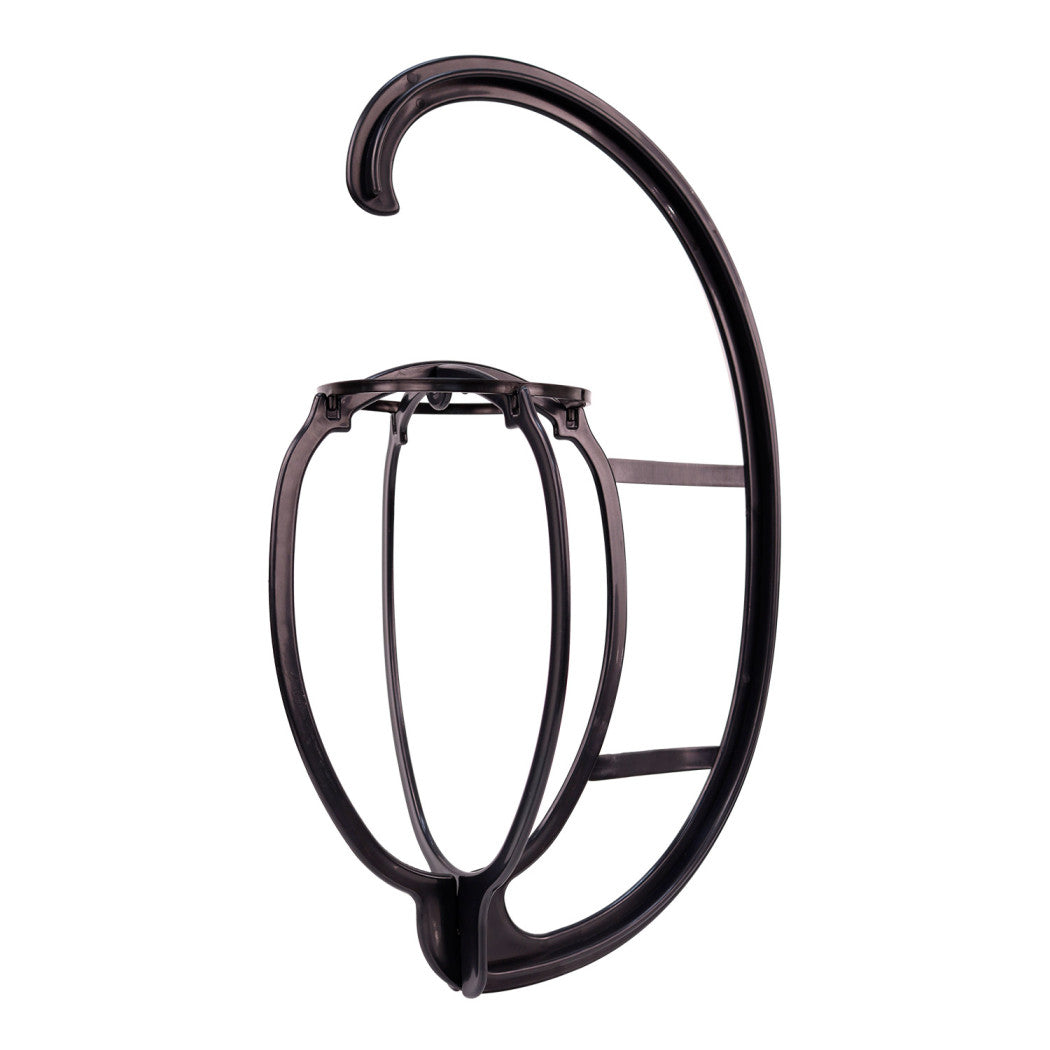 Studio Limited Wig Hanger
Studio Limited Wig Hanger
Save Space! Perfect for storing and keeping long & short wigs dust-free
Perfect for both long & short wigs.
Durable material.
Collapsible and easy to assemble.
Air-dry wigs fast & keep wigs in good shape.
Directions
Step 1.Wig Hanger package contains one hanging hook, one flat wig stand and one top circle piece.
Step 2.Place the bottom gaps in cross of the two wigs stand pieces together firmly.
Step 3.Stock the U notches on the top firmly.
Step 4.Place the top circle on the top of the wig hanger with four sockets.
Step 5.Place your wig and hang the wig hanger anywhere you need.